SMACKOS LEMURIA Vintage Sampler Simulator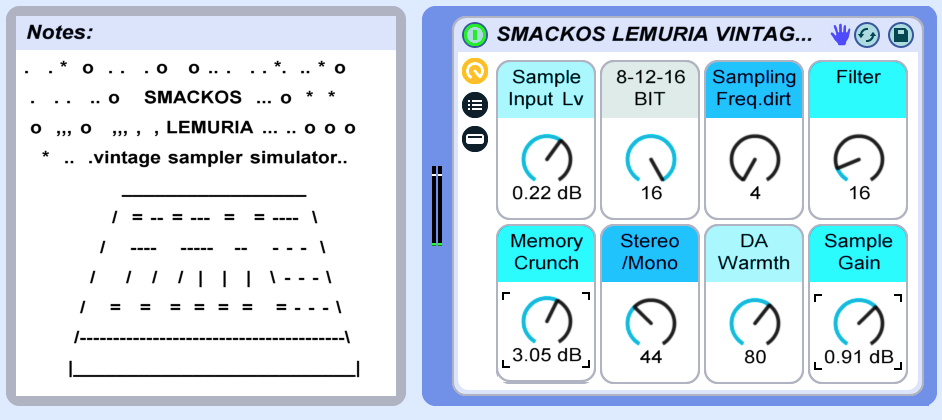 Do you want to get that luscious crunchy sweet sound of old samplers? That solid esquisse, that wooly warmth of early AD/DA converters, the frangible digital artefacts of anti-aliased smoothness? All convienient in your Ableton DAW withouth splashing $$$$$$$ for an Akai S612 or EMU SP1200 and mucking about with floppy discs, quickdiscs or USB floppy emulators…!?!?!!
Legowelt introduces the SMACKOS LEMURIA vintage sampler simulator for Ableton
Check out some sound demos, first the dry sound then with the Lemuria vintage sampler simulator FX over it:
Alesis DM5 transmorphed into an EMAX II 
Alesis DM5 morphed into an Akai S700
AtomicDog loop morphed into Ensoniq Mirage
AtomicDog loop morphed into EMU SP12
AtomicDog loop morphed into Sequential Prophet 2000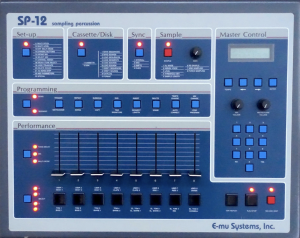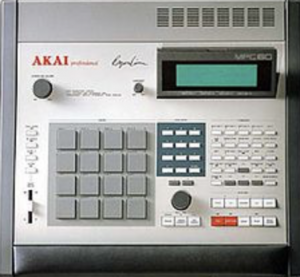 From 8 to 16 bit – you can emulate the sounds of classic distinctive vintage samplers such as the Ensoniq Mirage, EPS, Akai S612, S700, S900, S950, MPC60, EMU EMAX, Emulator, SP12, SP1200, Sequential Circuits Studio 440, Prophet 2000, Amiga sampling chip, Cheetah SX16, Casio FZ1, RZ1, SK1, Roland S10, MKS100, S50, Korg DDS1 and lots more at the touch of a few mouse movements!
give your sounds that sketchy foggy soul and digital mystique with the SMACKOS vintage sampler simulator -> Instal on Ableton 9.5 + , 10 and up! Works on Mac and Windows computers. Easy to use! (even if you are a jock or fondantkip)! – just drag the SMACKOS LEMURIA VINTAGE SAMPLER SIMULATOR.ADG file into your MIDI or Audio channel.
A quick overview of the functions:
INPUT LEVEL – this seems like a boring trivial function but it can alter the sound greatly! On low levels you will hear more of the digital artefacts creeping in, higher levels will make the sound louder, more agressive and different artects will be noticable.
8-12-16 bit – with this fuction you can set the bitrate of the sampler – anywhere between 8 and 16 bit. Really cheap samplers such as the Ensoniq Mirage and Amiga sampling chip used 8 bits, a lot of legendary samplers such as the SP1200, S900, S612, Prophet 2000 etc. used 12 bit. When the bitrate is set at 8 bit a special dedicated second anti-aliasing filter will automaticly be activated to smoothen out the digital noise.
8 BIT Ensoniq Mirage, Amiga Sampling chip, Casio SK1 etc.
12 BIT EMU SP12,1200, AKAI S612, S700, X7000, MPC60, S900, Roland MKS100, S10, S50, S330, Sequential Prophet 2000 etc.
13 BIT Ensoniq EPS
16 BIT  S950, S1000, ROLAND S750, Cheetah SX16, FZ1 etc.
SAMPLING FREQ DIRT this simulates the sampling frequency sort off. At low levels you will get a crunchy noisy sound akin to having a low sampling frequency – higher levels will give a more high quality, less noisy sound. eg. putting it on the lowest setting with the bitrate at 8 bits will give a sound comparable to extremely lo-fi samplers such as the Casio SK1, Amiga or Ensoniq Mirage. High settings with the bitrate set at 16 will give emulate the sound of hifi sound samplers such as the S950, S1000, Roland S750 etc.
FILTER– A simple filter to smoothen the harshness of lower bitrates, gives the sound a pleasant warm feeling
MEMORY CRUSH – Also known as the '45 RPM + 6,7% pitch trick' – early samplers had very little sampling memory sometimes just 2 seconds! To make longer samples from vinyl records the record would be sampled at high speeds and then slowed down in the sampler to its original speed – giving a rougher, crispy and more sketched sound in the process.
D-A WARMTH – emulates the extra punch of certain sampler Digital-to-Analog conversion circuits and all that comes with that (compression & EQ tricks that give "character" to the sampler)
SAMPLE GAIN – emulates, sort of the normalization function of a sampler can also be used as a simple volume function. Entangled with the sampling input function

This should work with all Ableton Standard & Suite versions from 9.7.7  and up including all 10 versions – both Mac OSX & Windows PC – Have fun with it!