Synthstuff Doepfer Mixtur Trautonium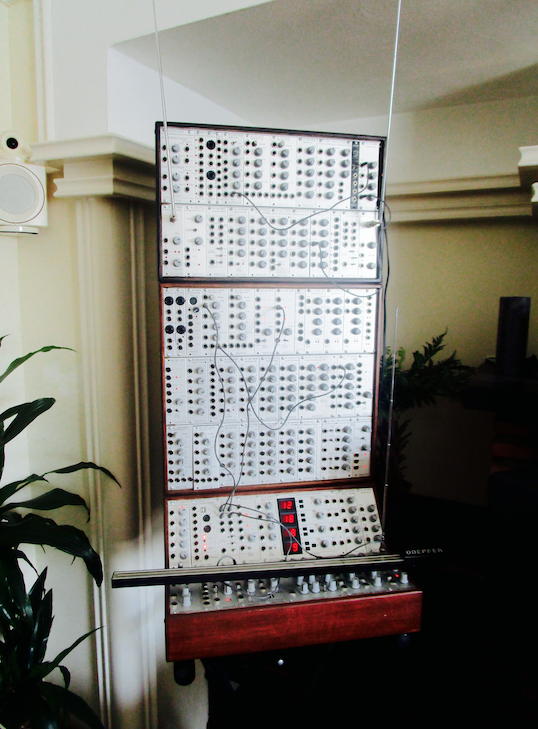 This is a custom build Doepfer Modular system partly based on a Mixtur Trautonium.
A littlebit of info about the Mixtur Trautonium: "Originally invented by Friedrich Trautwein from Berlin in 1929, it was further developed by German composer Oskar Sala. Adding special harmonic oscillators, the Mixtur Trautonium could play sounds that were devised in theory during the middle ages but could never be practically played until now.
Its unique harmonic rich sound palette is instantly recognizable and pioneered a handfull of soundtracks and experimental pieces before the dawn of the synthesizer." read some more about the Mixtur Trautonium here

This modular system has lot of other stuff too, like 3 theremin antennas so you can wave the melodies in thin air…or stand before it and dance and your movements will be automaticaly translated into melodies with some quantizing modules.

It was used on the Zandvoort & Uilenbal Geruis Uit Somberdorp album