6 March 2021
LEGOWELT 2021 ART COMPETITION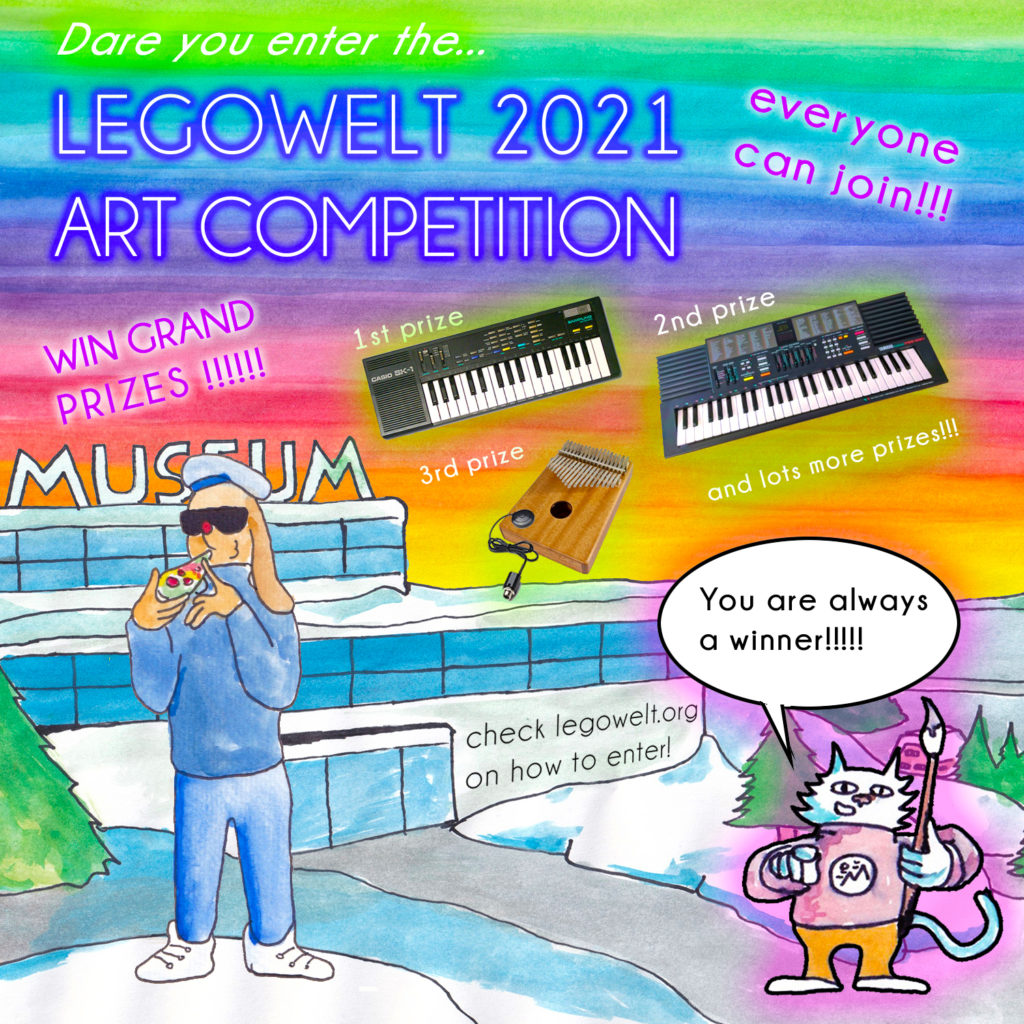 I am super excited to anounce the 2021 Legowelt art competition!

Some of you might remember the last one 5 years ago in 2016, I got more then a hundred artworks from all around the world  You can check a few of those here. This year we are going to do a new one and you can win some supercool prizes!!! 
How can I enter???
Make some new fresh (visual) art inspired by my musical world, songs, albums, the website, videos, games, synths, the cyberzine anything you can think of. You can use anything you want – it can be painted, drawn, made on a computer, grafftied on a wall, collaged, embroidered etc.etc.etc.
Just make a pic/scan (of decent quality not some vague blurry underlighted 2005 phone photo) and send it to this email adressss:
 legoweltartcomp    @   gmail.com

The artpieces will be put in an 'online museum' on the legowelt.org website
You can add some info if you want, like were you located etc. and I will put it next to the artwork.

The date by which your entry should be send in is 5 April 2021
Everyone can enter – I will give an A for effort no matter what 😉
THE PRIZES:
The coolest, nicest, most intriguing ones will win one of these prizes:
1ST PRIZE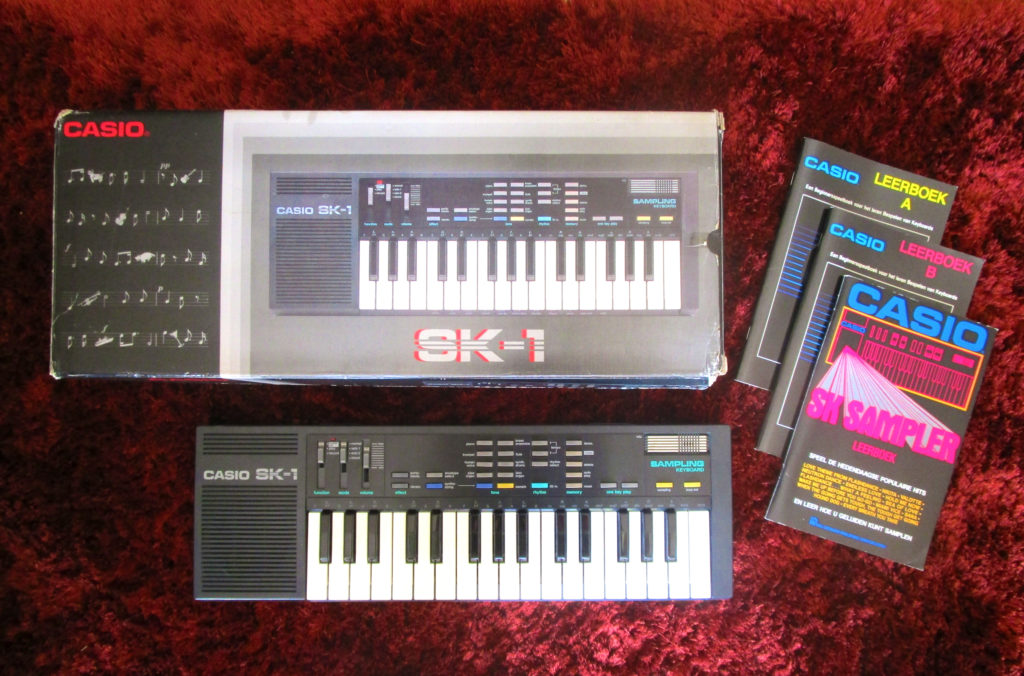 Signed vintage CASIO SK-1 sampler synth keyboard. An adorable Japanese lo-fi sampler  & additive synth from 1985 with cool functions such as looping, portamento and also sizzling minimalwavish electro drums! In the original box.
2ND PRIZE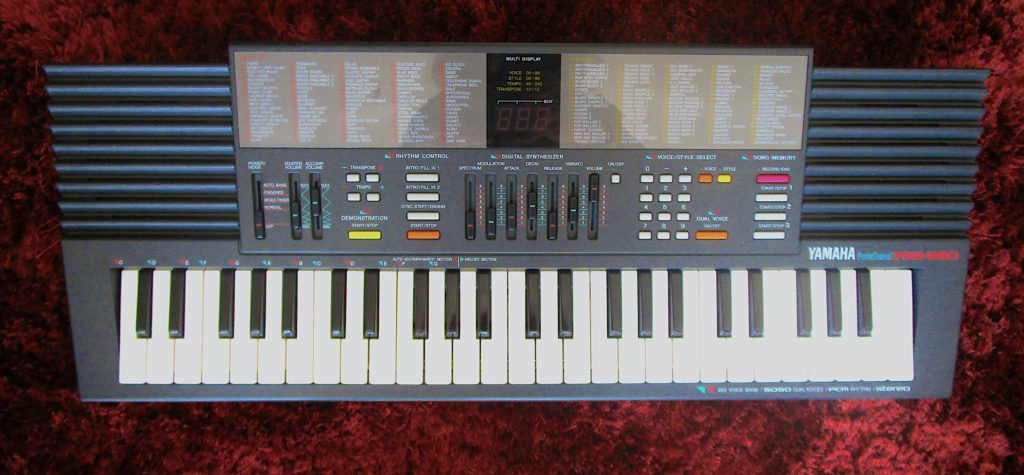 Signed vintage YAMAHA PSS390 FM synthesizer.  An ice cold yet snuggy sounding beauty this 1990 Japanese 2 operator FM synthesizer.  With sliders to easily program your own FM sounds. Perfect for dungeon synth or wild out of control jakbeat. In the original box.
3RD PRIZE
Electro Acoustic Kalimba – as used on the Zandvoort & Uilenbal Folk Triumfator album. Play it as it is or plug it in a mixer with FX and create the most intense darkest sounds out of this fascinating instrument.
4TH PRIZE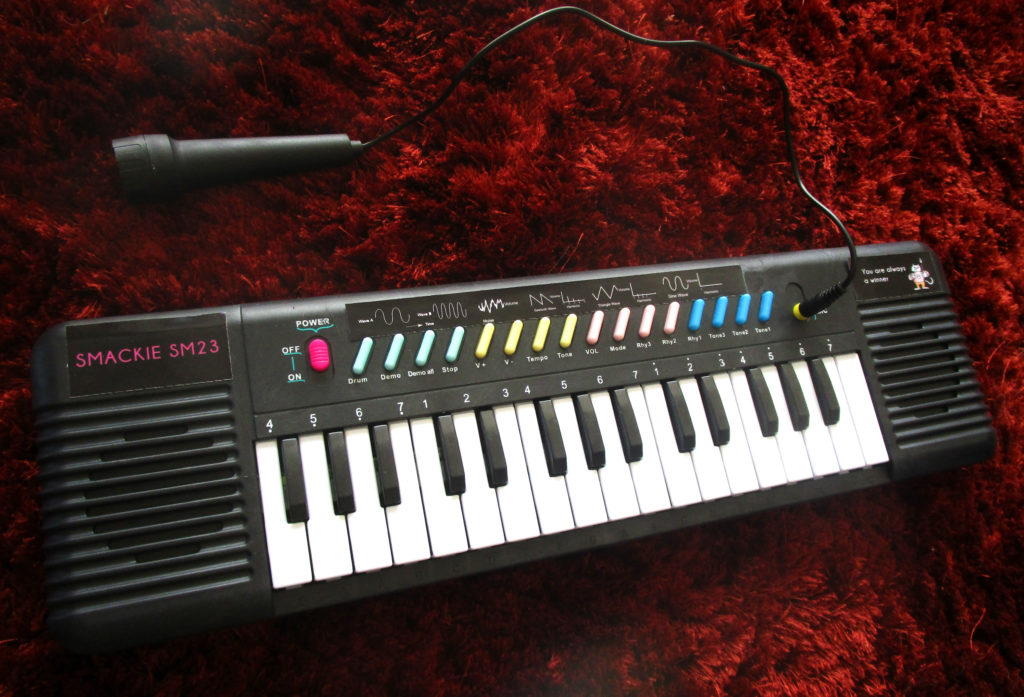 Smackie SM23 mysterious customized ultracrap keyboard of unknown origin with lofi industrial 'voice processor' including microphone.
5th Prizes:  Legowelt music pack (CD's records.) + "You are just a sad hologram projected from the edge of the universe" T-Shirt  Postcards + sticker
6th Prizes: A Legowelt related Record + "You are just a sad hologram projected from the edge of the universe" T-Shirt, Postcards + sticker 
7th Prizes:  "You are just a sad hologram" T-Shirt + Postcards + sticker
And remember just entering the competition makes you already a WINNER for life!
GOOD LUCK!!!