Synthstuff HinHon EK01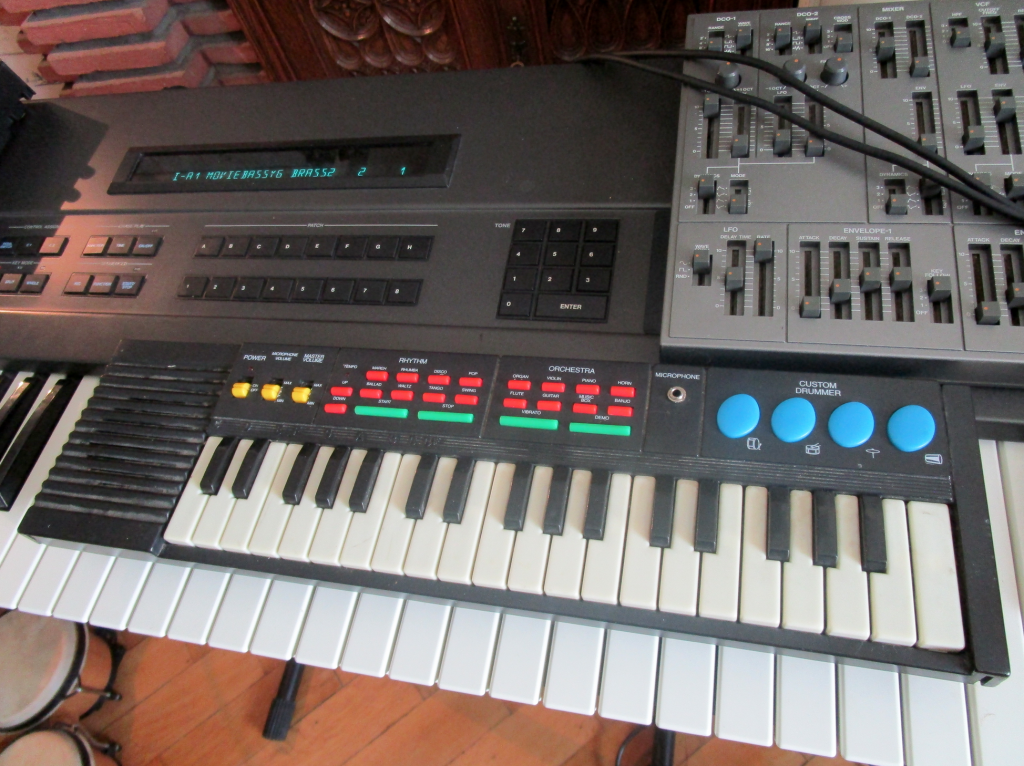 Stuff of legend within freak & circuitbending circles. This was the defacto toy keyboard from the 1990s well into at least 2004 – You could find it in a lot of toystores for a few bucks and it is still a thriftstore staple. The spartan design pronounces 'I am not a baby toy keyboard' while its cheap plastic feel disputes this immediately.
Really nice and almost sophisticated are the analog sounding drums: timid organ rhythm box style, a whisper of some old school Casio – very useful for minimal wavish stuff! There are a bunch of preset rhythms, and you can change the BPM within a wide spectrum of tempos. On the right side we can find really cute slanted eggshaped drumpads with which you can play your own rhythms.
The keyboard sounds have an almost Commodore 64 SID chip atmosphere to them – you can switch on a vibrato to give them an even more soul stirring sentiment. The organ sound is beyond evil, jumbled up straight out of SATANS sleeve while the delicate piano has a narcotizing beauty.
Fortunately there is a minijack output so you can connect it to a mixer, FX box or filter.
Here is an mp3 going through the sounds:
go back to main synthesizer site