Synthstuff Sequential Circuits Prophet 600
A gritty raw sounding analog synthesizer with lots of knobs to make programming easier. Its a bit dim witted or slow for that matter; you can hear the 127 digital controller steps when you turn the knobs and the envelopes aren't that smooth…but it sounds quite nice and has that typical Sequential sound.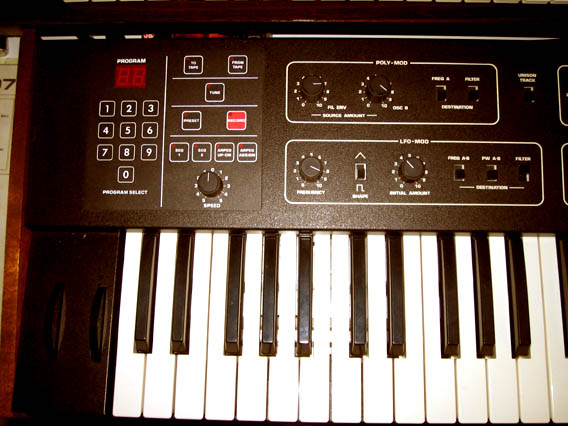 Check out those cool calculator style buttons!
Some sounds from the Prophet 600