Synthstuff Yamaha PSS795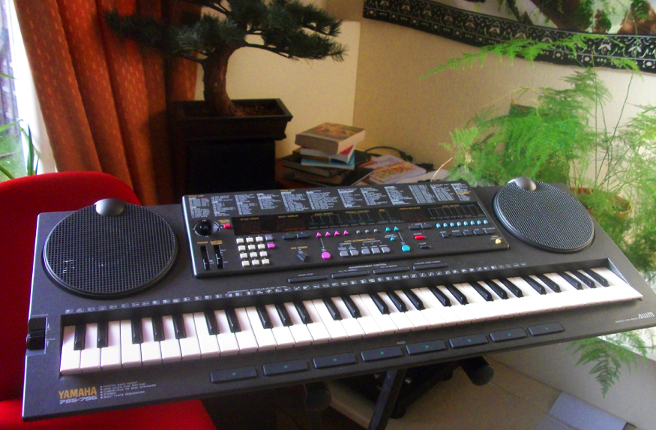 An 'Advanced Wave Memory Vector synthesizer' from 1990, though, we can already suspect that we can leave out the word  'advanced'…all the way.
The PSS795 is based around the obsolete yet quaint Yamaha YM7138 sound chip, a rompler chip capable of adressing up to 4Megabytezzzz of 12 or 8 bit waves and also  sporting some rudimentary 2 operator FM synthesis bits (I am pretty sure this part is not used in the PSS795, it all sounds like rompler samples)
The PSS795 is pretty much unprogrammable. No editting functions: just a sustain, reverb, a sort of chord memory with 6 types of chords you choose. A nice 8 track sequencer with mutable tracks with which you can actually make some interesting tracks. Its got lovely obscene 8/12 bit raw compressed drums (similar to the Yamaha drummachines from that era)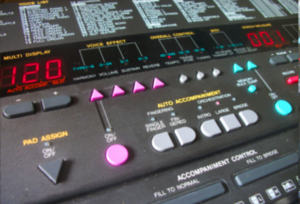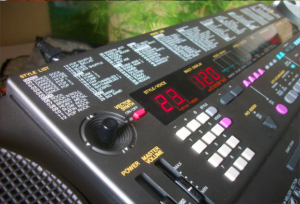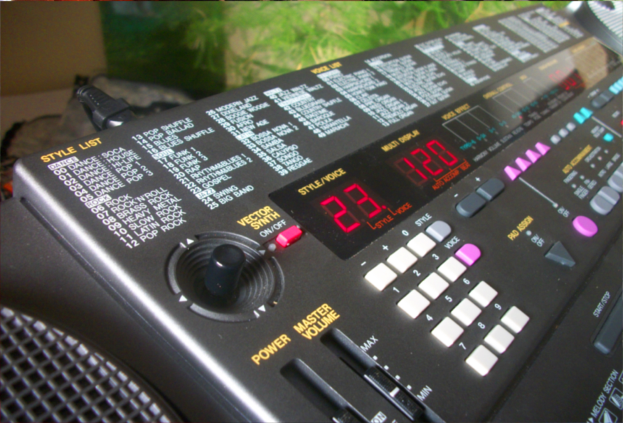 The VECTOR synth part is really a joke, just a little joystick with which you can mix through 4 different sounds, but it doesn't really do it smooth…pretty far removed from the real Vector synths like the TG33 and SY22.
The whole thing has a 1990s PC soundblaster-Amiga MOD-SEGA Arcade lo-fi funk vibe dripping over it which is good fun. I wouldn't be surprised if this thing was used on a few of the rawer PPU records releases.
It feels like it discreetly tries to focus on the more funky, soulfull and,for that time, new 'streetwise' dance styles. This might be the very first hardware machine that has the word 'house' written on its drum pattern list.
Here are some demo tracks, all made with the PSS795 Some with a bit of SMACKOS TAPE STATION 5 tape simulator FX & Quadraverb you can also download them in the ZIP with 120 samples from this synth here

Vector synthesis waggling the joystick