Crumar DS2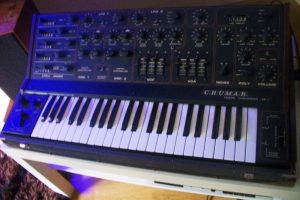 Say hello to the CRUMAR DS2 synthesizer, made in Italy around 1978 by the Crumar company. To quote wikipedia their "first full fledged synthesizer with innovative features" It was brought to our synthesizer sanctuary by 2 cool freaks Ron & Thymo who found it on one of their dad's attic where it was dusting away…just like some people bring an abused chimpanzee to a monkey refuge!
The DS-2 is probably most know for its use by Sun Ra who used to play on a lot of Crumar stuff in the 70s. (check him out here playing the DS2 in the joyfull noise documentary) It also known to be highly unstable and breaking down a lot, this one wasn't working when it came in but after a day for some mysterious reason I turned it on again and it worked perfectly…maybe because it was a full moon and the Lyra constellation was in line with Jupiter and the hypothetical planet Vulcan and the air humidity was vapor mixed with mist from the troposphere.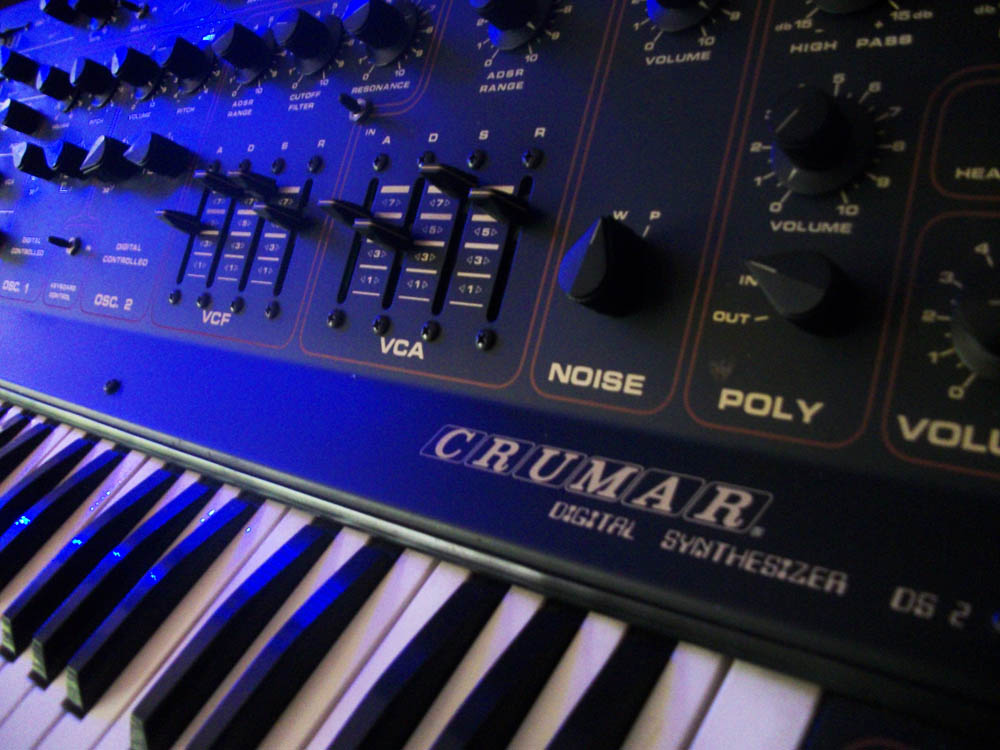 On the front it proudly sais it is a "DIGITAL SYNTHESIZER" which is misleading because this thing is just a pure analog unstable savage mastodont apart from its digital DCO's (which are probably analog anyways) but back then it was way cool to say your synthesizer was digital controlled
Some technical information: It is a 2 oscillator monophonic synth with pretty advanced bizarre modulation capabilities (due to its 2 LFO's with different waveforms including a weird cascading staircase wave ) Add to that a fully polyphonic polysection which goes through the filter and is also modulatable by the LFOs – You can layer the monophonic and poly section together for giant walls of sound – Crumar also released the DS-1 synthesizer which is basicly the same synthesizer without the  polyphonic section…but I have never seen one of those and think they are pretty rare.
This is not a synthesizer for boring italo basslines, funky leadlines and commonplace pop music melodies this thing is instant cosmic space travel… Its big, unstable, adventerous, bleepy, moist, crackling,  cloudy, hoarse, droney…check out these mp3 sounddemos and listen for yourself!
Druid Moorland Werewolf Darkness
Italian Castles A mediaval minimal Wavish tune
Riddle of the sphinx Rudy Valentino style egyptology
And due to popular demand here is a zip with the synthdemos of the Crumar DS2…if u r really freaky and want to play them on your walkman ipod or something…