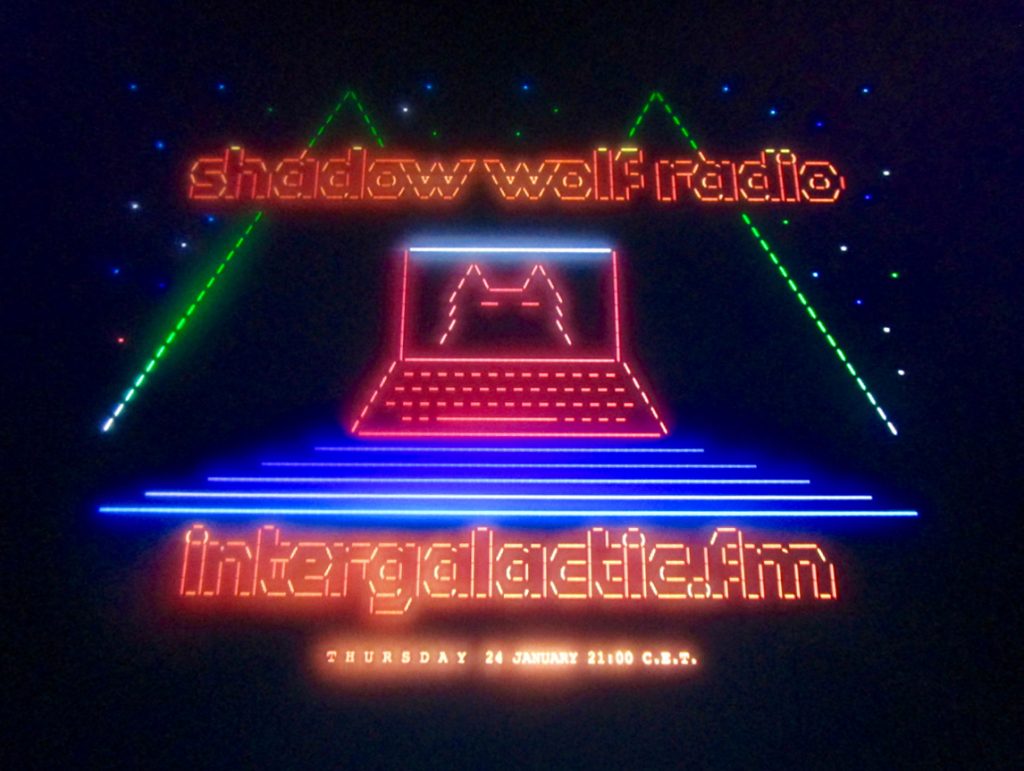 Since January 2019 I started a new monthly radioshow on Intergalactic FM , a spiritual successor to the Astro Unicorn show Called SHADOW WOLF RADIO – playtimes are anounced on the website here and Intergalactic FM and you can download the episodes on HOTMIXES.NET (go to the Legowelt mixes scroll down to SHADOW WOLF Radio episodes)
or you can listen here:
SHADOW WOLF RADIO EPISODE 2 – 28 February 2019
Twin Roots – Know Love
Inertia – The Screen
Napoleon Cherry – When You Had The Chance
Dynamik Bass System – On A Rainy Evening
Falckenhaus AKAI S900 loop & beats
Horace Andy – Curfew
Jorge Velez – Sudden Guests
Nine Circles – Twinkling Stars
Roy Garrett & Man Parrish – Hot Rod To Hell
Legowelt – Vamparch
Sarah Dion – Fugitive
Roy Garret & Man Parrish Poem
Japanese Telecom – Japanese Animation
Delroy Edwards – Do Do
The Orb – Assasin
Connection Machine – Echoes From Tau Ceti
Judith Tripp – Li Sun
Violent Quand On Aime – A Search Fi Marijuana
LNS – Herer
Post Industrial Noise – Eyes
---
SHADOW WOLF RADIO EPISODE 1 – 24 January 2019
playlist:
Intro Yamaha PSS480 music station ambient (http://legowelt.org/yamaha-pss480/)
Spoon Fazer – Rising Sun
Legowelt SMEM recording Prophet 5 + Pulser dual voice synthesizer
Frizzi Triumphator (Fabio Frizzi The Beyond with TR808 illegal remix)
Viper The Rapper – Feel
Druid II Enlightenment soundtrack played on JVC KB700 synthesizer
Sampler workout + Jdilla track
Patrick Cowley – One Hot Afternoon
Terry Riley – Lifespan soundtrack
Go Nuclear – Techno World
Liquid Assets – In Laboratory
Faceless Mind – Viggen Formations
The Future – C'est Grave
Jonny Cortex – The Beyond
Luke Eargoggle – The World Won't Listen
DJ Assault – Techno Freak
Model 500 – Warning
Michelle Mercure – Proteus & The Marlin
---
ASTRO UNICORN RADIO ARCHIVE
Below is an archive of some episodes of my Astro Unicorn Radio show, this was a weekly radioshow I did back from 2007ish to 2011 on Intergalactic FM, The Hague's hottest international radio station broadcasting 24 hours per day 7 days a week all year round!!! Sometimes I would make NPR style radio docs on the road with my little portable SONY cassetterecorder.

---
Astro 2 December 2010
download
In the footsteps of the Lomax expedition I travel to Chapel Hill North Carolina to research the FrequeNC record label hidden deep in the woods.
---
Astro 21 January 2010
download
Another documentary reportage from a cold winter rainy afternoon in New York….this time we follow DJ Ron "The Falcon" Morelli…we visit the sewage plant studios in Brooklyn, a mexican restaurant in Queens were we eat pastry rolls and a special 40 minute DJ mix from him too!
---
7 January 2010
download
Smackos visits Minimal Wave records boss Veronica Vasciska in New York were they take out the dog in the park and play around with obsolete east german drummachines in her studio
---
24 December 2009
download
A seasonal holiday special with the Roland Jupiter 8 – For FREAKS and superdorks only!!!
---
---
---
3 December 2009
download
Some hot tunes and I check out a Technics Synthesizer from the 1980s I got from Baz Reznik
---
---
 19 November 2009
download
Smackos goes underground in the psych fuzz motor rock world – a dangerous escapade with Drugged up long haired freaks, Motorbike gangs, hockey girls and gym teachers.
---
---
---
---
23 December 2010
download
Another radio reportage, this time from the cold snowy Rotterdam were we investigate Mono-Poly's & Dr.Albert Putnams research in Biorhythms using modular synthesizers such as the Fenix and Buchla.
---
---
---
---
---
---
---
---
---
---
---
---
---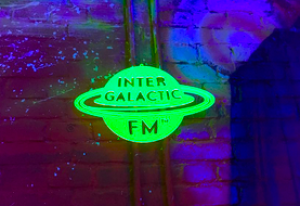 ---
---
---
---
---
---
---
---
---
---
---
---
---
---
---
---
---