Yamaha YS100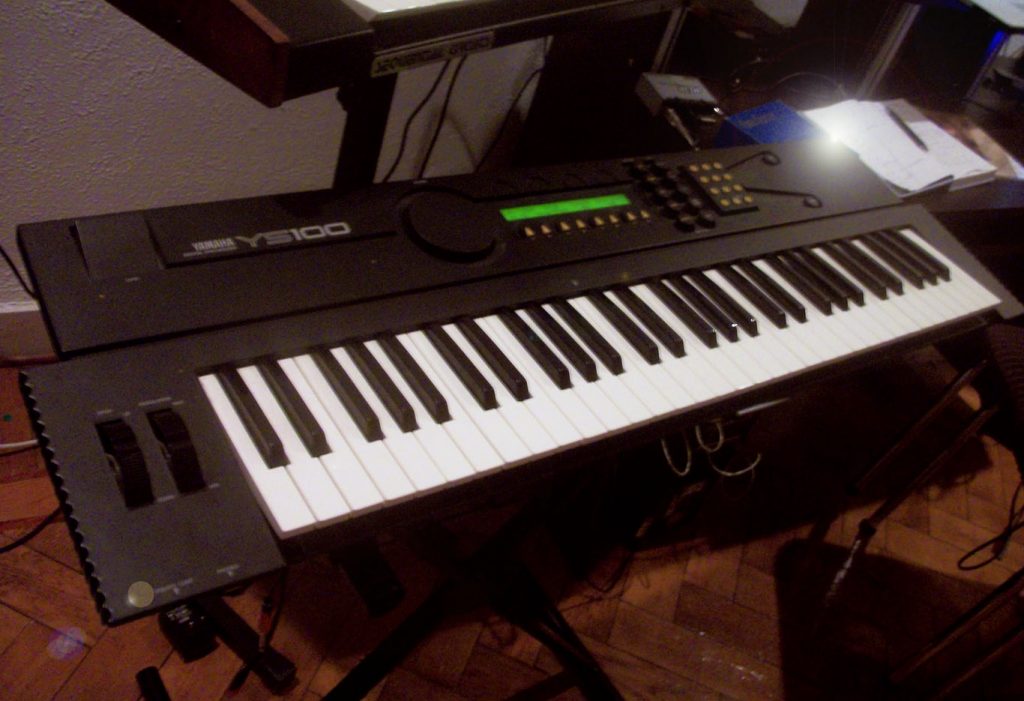 We give a warm welcome to our latest studio acquirement: the obscure 1988 Yamaha YS100 digital FM synthesizer Cheap, laughed upon, bullied upon by analog wankers and by many considered to be one of the most ugliest synthesizers ever made…this is something we get excited about in our synthesizer sanctuary!

Looking like a hieroglyphic control surface meets a 90s novelty calculator – those ones u got for free opening up a bank account – the quirky design might actually well be its strongest point…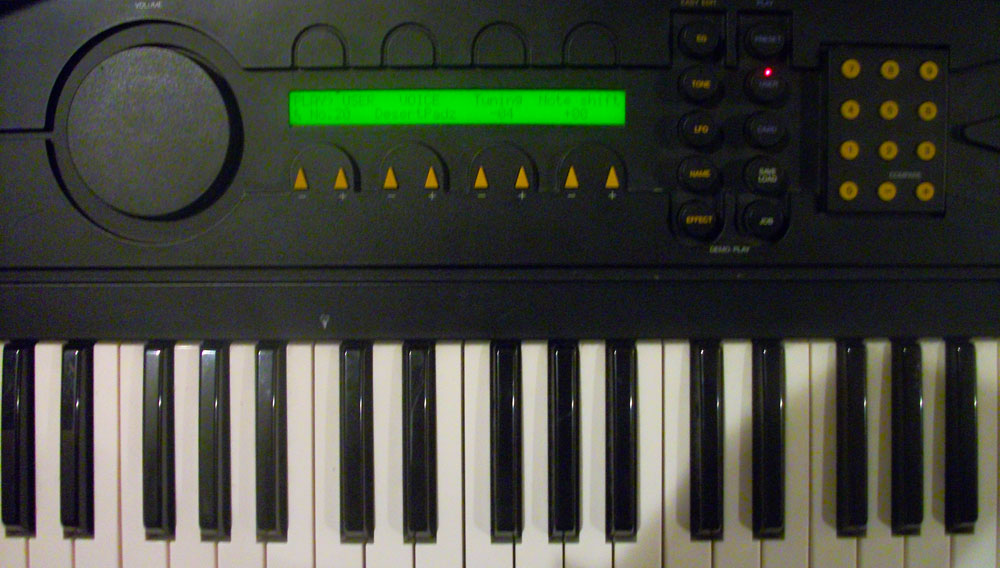 Just look at it! This giant round wheel is actually the volume knob! And yellow triangles for selection buttons!???!

Produced in the late 80s this was Yamaha's last squeeze of their Digital 4 operator FM synthesis, pretty much similar to the TX81Z/DX11 4 operator FM with waveforms system…although the sound is a littlebit different the YS-100 sounds a bit "warmer', probably due to its early digital fx processor and it misses some stuff like portamento
It also uses a weird edit system called "easy (j)edit" with which you can only spartanicly make some rudimentary changes like envelopes and tone control…it is however fully editable with a computer editor.
For some reason this thing sounds realllly scary and excells at unnerving ominous sounds from anything inbetween the ever present John Carpenter vibes to 70s Stone Tape BBC radiophonic workshop ambience to just ridicolous psychotic off wordly presence
Check out my YS100 sounds, all YS100:
Hammer Hauntings & BBC Radiophonic workshop style
Enterprise floating – early 90s vibe TV ambient
Paranoid Circus – The sound of psychotic evil midget clowns
TwiliteZone Puppettheatre – The sound of evil puppets
All the MP3s in one ZIP file download here