19 April 2020
Secrets After Dreams Painting Art Prints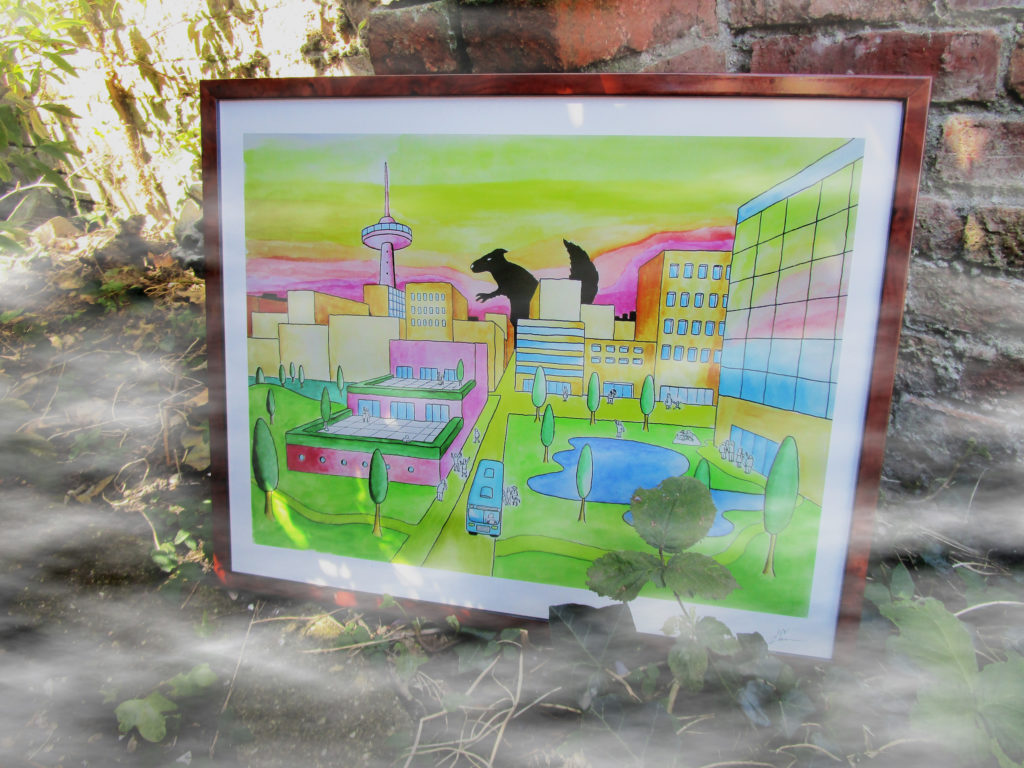 I made some art prints of the Secrets After Dreams painting.
These are Giclée museum grade art prints, printed on 100% cotton Canson infinity rag paper, a special paper that displays one of the purest whites, the deepest blacks and most intense colors available. Printed with a special art printing company that uses an EPSON supercolor P9000 series printer that prints almost all colors of the RGB spectrum.
The size is 50×40 centimeters 19.6///15.7 Inches
Available with cherry marble wood colored high quality frame with special museum anti reflective glass – if you want another type of frame I am sure we can work something out.
without frame the price is 163,5 euros inc. VAT excl. shipping
with frame the price is 218 euros inc. VAT excl. shipping
Edition of 5 copies, each signed and numbered, I can write something on the back too if required 😉
For any purchase inquiries drop an email to wolfersart [at] gmail.com
There are many other paintings and prints for sale too, including the original Secrets After Dreams painting -> check the Art Gallery section