4 september 2017
Smackos Caramel Chorus Drive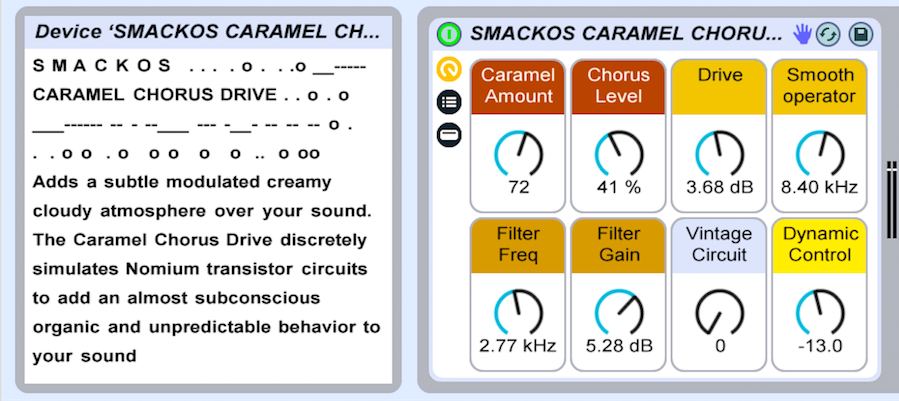 A fresh new SMACKOS FX plugin for your Ableton (version 9.5 and upwards)! This time we enter the hazy world of the Chorus effect!
A chorus adds a subtle modulated creamy cloudy atmosphere over your sound. The Caramel Chorus Drive discretely simulates Nomium transistor circuits to add an almost subconscious organic and unpredictable behavior to your sound.
Infuse this stealthy dreamlike spatial chorus dimension with great ease – The Smackos Caramel Chorus Drive is particularly aimed at Ambient genres/sounds but you can use it on anything you want of course! Put it over your whole mix to give it a secret relish …or breathe life into mundane sounds, sweeten up singing or thin sounding samples – the possibilities are boundless!
Download here for MAC OSX & Windows PC
only for Ableton 9.5 and up
To use simply drag the SMACKOS CARAMEL CHORUS DRIVE.adg file into your ableton track.
TIP: Create even more organic flow by randomly automating the functions in the track envelope.